Site Contents
Salmon Fishing - River Conon Scotland
O. S. Map 26
The River Conon, the largest of the Easter Ross-shire rivers, fed by tributaries Orrin, Blackwater, Bran and Meig, was harnessed for Hydro Electric production in the nineteen fifties, to the great detriment of the once fabulous Spring salmon fishing on the river. The best of the salmon fishing is now on the main lower river and on the Blackwater from July to September.
Dingwall Angling Club has two miles of the lower river, which can be good for sea trout on the tidal water, the best of the fishing being in early and late summer. Above this stretch are the most productive beats of Upper, Middle and Lower Brahan and, further upstream, the Fairburn and Coul beats, below the Torr Achilty Dam and Loch Achonachie. The Conon beats above Loch Achonachie, the upper beat on the Blackwater, plus the trout fishing on Lochs Meig and Scardroy, are controlled by the Loch Achonachie Angling Club.
The Conon and Blackwater can produce upwards of 1500 salmon a year, mostly from the lower river. The sea trout fishing can be good on the estuary beat controlled by The Dingwall Angling Club but catches have declined in recent years. The best of the fishing on the lower river is in July, while the upper beats do better later in the season, with September being the most productive month.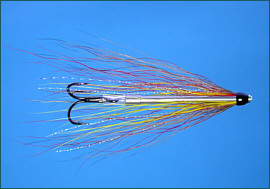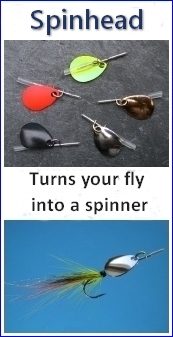 Resources
River Conon Fishing Map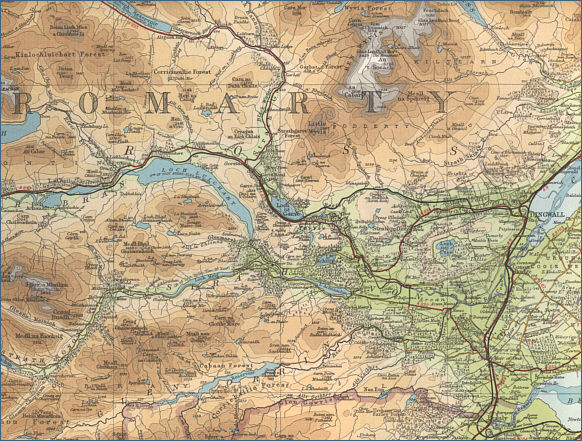 click on map to select an area to enlarge
The maps on this website have been reproduced with the permission of Collins Bartholomew. Please note that these maps may date back several decades. Much of the human detail will have changed but the character of the rivers and lochs, and the trout and salmon in them, will be much the same as they have always been.
In addition to the information provided here, I would recommend that anyone planning a fishing or walking trip in Scotland should equip themselves with a compass and the appropriate Ordnance Survey map. The most useful of the O.S. maps for the fisherman is the Landranger series, scale 1:50,000. For each of the lochs and rivers listed here, I have given the relevant O.S. Map number.