Site Contents
Salmon Fishing - River Tweed Scotland
O. S. Map 72, 73, 74
The great River Tweed is born at Wells of Tweed, 1500 feet up in the hills north of Moffat and flows eastwards for 100 miles to enter the North Sea at Berwick, picking up on its way the major tributaries, Yarrow and Ettrick, Gala Water, Leader Water, Teviot, Till and Whiteadder. Best known as an autumn salmon river, the Tweed has regularly produced over 10,000 salmon in recent seasons, plus substantial numbers of sea trout, some of the sea trout big fish caught by salmon fishers in the back end months.
Fly fishing is done from both bank and boat, the latter particularly in the wide reaches of the lower river. There are 128 riparian owners on the Tweed, Some of the best and most famous beats, on the middle and lower river include Pavillion, Drygrange, Bemersyde, Dryburgh, Mertoun, Makerstoun, Floors, Junction, Hendersyde, Sprouston, Carham, Cornhill, Twizzel and Ladykirk. Further upstream, beats include Lyne, Kailzie, Horseburgh Castle, Cadrona, Traquair, Caberston, Holylee, Thornielee, Ashiesteel, Peel and Yair. The netting stations which used to operate on lower Tweed have been bought out. Fresh salmon enter the river throughout the year right to the close of the season at the end of November. Prices on the top middle beats at the peak of the season are beyond most anglers' reach. Some anglers, it seems, are both able and willing to pay silly money for the privilege of fishing this world famous river, with some beats fetching in the region of £4000 per rod per week. Fortunately, good fishing is nevertheless available on the river at reasonable prices. Fishing can be had on good beats in the less productive months at reduced rates, and there is some good water in the upper river, including the town water at Peebles, available to visitors. Some angling clubs and associations may be able to offer salmon permits to visiting anglers.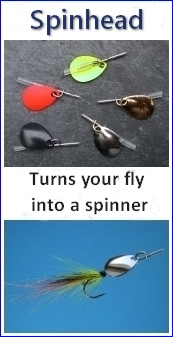 Resources
Upper River Tweed - Fishing Map
To view a larger scale map of a particular section of the River Tweed, click on a selected area of the maps below.
Middle River Tweed - Fishing Map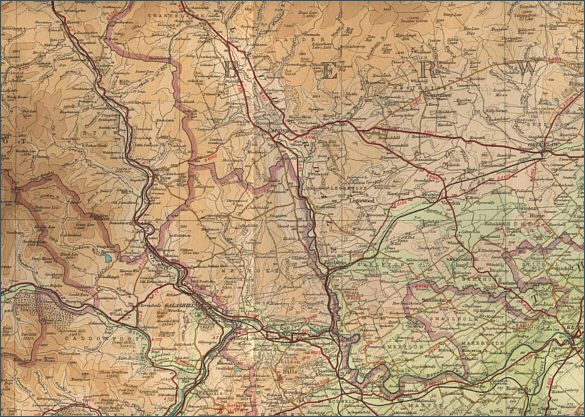 Lower River Tweed - Fishing Map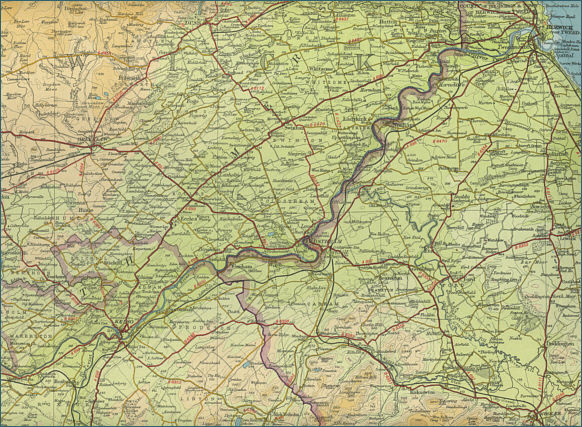 The maps on this website have been reproduced with the permission of Collins Bartholomew. Please note that these maps may date back several decades. Much of the human detail will have changed but the character of the rivers and lochs, and the trout and salmon in them, will be much the same as they have always been.
In addition to the information provided here, I would recommend that anyone planning a fishing or walking trip in Scotland should equip themselves with a compass and the appropriate Ordnance Survey map. The most useful of the O.S. maps for the fisherman is the Landranger series, scale 1:50,000. For each of the lochs and rivers listed here, I have given the relevant O.S. Map number.