Site Contents
Salmon and Sea Trout Fishing on the River Nith Scotland
O. S. Map 71, 78, 84
The Nith is the largest of the Solway rivers. It is arguably the most productive and varied of the rivers and offers excellent salmon and sea trout sport for anglers of all abilities and experience. Much of the fishing is available to visiting anglers on a day or weekly basis on association water and hotel and estate beats.
The Nith has some excellent sea trout fishing, with a good year now producing around 2000 sea trout, although there has been a worrying decline in sea trout catches in recent seasons. The Nith can also produce in excess of 2000 salmon, with the season, as on the Tweed, running to the end of November. A variety of salmon and sea trout fishing is available to the visiting angler on day, weekly and season tickets on Estate beats such as Drumlanrig Castle, Barjarg, Blackwood and Dalswinton; Association beats like the Upper Nithsdale Angling Association at Sanquhar, the former Mid Nithsdale Angling Association water at Thornhill (now administered by Drumlanrig Estate) and Dumfries and Galloway Angling Association at Carnsalloch, near Dumfries; Hotel water such as Friars Carse; and Burgh Fishing at Dumfries.
Angling Clubs and Associations
Upper Nithsdale Angling Association
Kenneth McLean
Pollock & Mc Lean Solicitors
59-61 High St.
Sanquhar
See also: River Nith Sea Trout fishing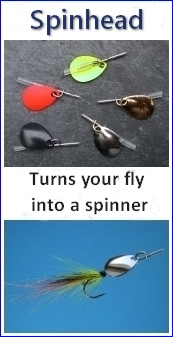 Resources
Upper River Nith - Fishing Map
To view a larger scale map of a particular section of the River Nith, click on a selected area of the maps below.
Lower River Nith - Fishing Map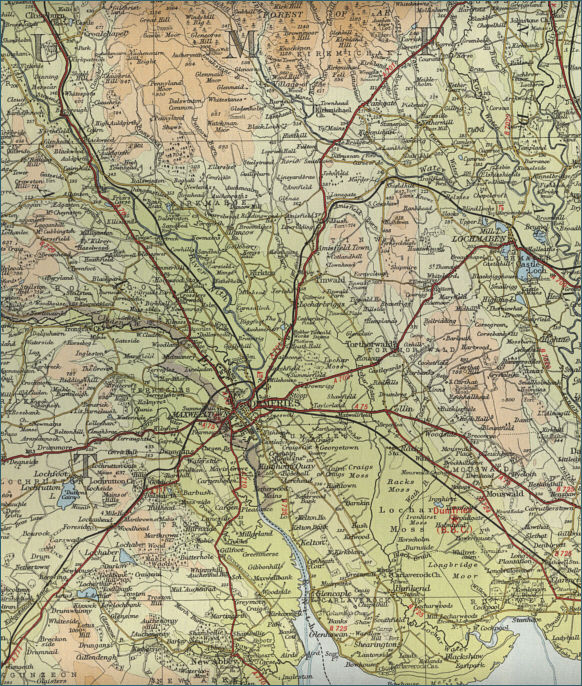 The maps on this website have been reproduced with the permission of Collins Bartholomew. Please note that these maps may date back several decades. Much of the human detail will have changed but the character of the rivers and lochs, and the trout and salmon in them, will be much the same as they have always been.
In addition to the information provided here, I would recommend that anyone planning a fishing or walking trip in Scotland should equip themselves with a compass and the appropriate Ordnance Survey map. The most useful of the O.S. maps for the fisherman is the Landranger series, scale 1:50,000. For each of the lochs and rivers listed here, I have given the relevant O.S. Map number.