Site Contents
Salmon Fishing River Stinchar Scotland
O. S. Map 76
One of the most attractive rivers in Ayrshire, the Stinchar flows through the Carrick Forest before turning south west at Aldinna. It continues through pleasant countryside bordered by natural woodland. The river has suffered from the effects of afforestation and water abstraction but is still one of the most productive salmon rivers in the south west of Scotland.
The best fishing months are September and October and the Stinchar has some of the finest fly fishing water in the south of Scotland, with the best of it found between Pinwherry and the outflow at Ballantrae. Summer sport is entirely dependent on summer spates but, given rain, the salmon and grilse fishing can be excellent, although the sea trout numbers are now negligible. The most productive beat at Knockdolian might produce up to 500 salmon in a good season. Other beats include Dalreoch, Almont and Bardrochart; Hallow Chapel; and Ballantrae. Demand for rods on the Stinchar is high, with the best of the beats books well in advance, but day tickets may be available. For information it might be worth contacting the Boar's Head Hotel in Colmonell.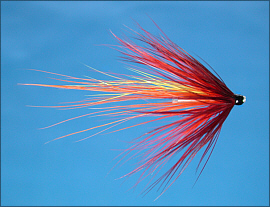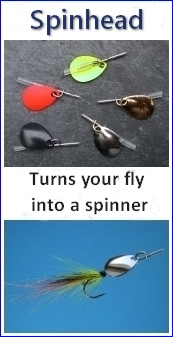 Resources
Upper River Stinchar - Fishing Map
To view a larger scale map of a particular section of the River Stinchar click on a selected area of the maps below.
Lower River Stinchar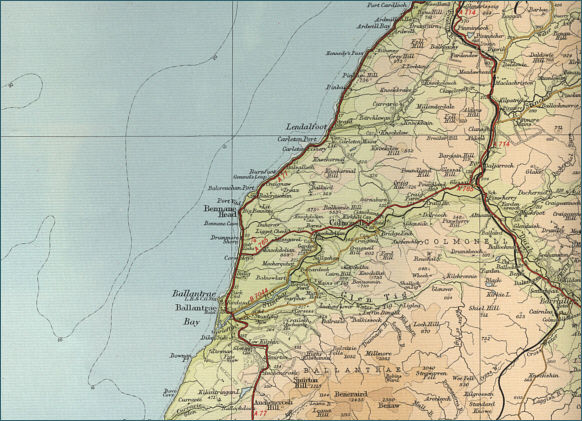 The maps on this website have been reproduced with the permission of Collins Bartholomew. Please note that these maps may date back several decades. Much of the human detail will have changed but the character of the rivers and lochs, and the trout and salmon in them, will be much the same as they have always been.
In addition to the information provided here, I would recommend that anyone planning a fishing or walking trip in Scotland should equip themselves with a compass and the appropriate Ordnance Survey map. The most useful of the O.S. maps for the fisherman is the Landranger series, scale 1:50,000. For each of the lochs and rivers listed here, I have given the relevant O.S. Map number.