Site Contents
Salmon Fishing River Girvan Scotland
O. S. Map 76
The River Girvan flows the twenty five miles from Loch Bradan, past Straiton and Kirkmichael to the sea at Girvan. The river has a moorland character as far as Straiton, where it widens to form good holding pools and streamy runs. After a short sluggish stretch, the river then gathers pace again, flowing through the fine fishing water of Blairquhan.
The Girvan, like many others, has seen its natural flow modified by commercial forestry and river impoundment for electicity generation. Salmon catches are now in the order of 100 per season with an average weight of around seven pounds. The main runs might begin as early as July, given water, building to a peak in September and October. The main fishing beats are managed by various estates, among them Blairquhan, Kilkerran and Bargany and Carrick Angling Club have about two miles of fishing on the lower river, upstream of Girvan harbour.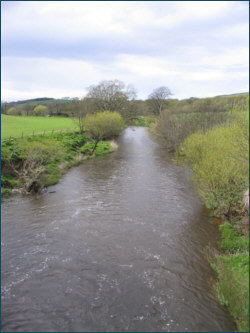 River Girvan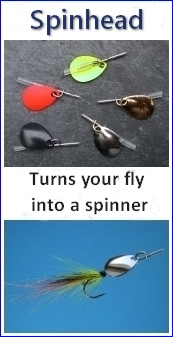 Resources
Angling Clubs and Associations
Carrick Angling Club
Peter Noble, Alex Noble and Sons, Newton Kennedy, Girvan.
River Girvan - Fishing Map
To view a larger scale map of a particular section of the River Girvan click on a selected area of the maps below.
The maps on this website have been reproduced with the permission of Collins Bartholomew. Please note that these maps may date back several decades. Much of the human detail will have changed but the character of the rivers and lochs, and the trout and salmon in them, will be much the same as they have always been.
In addition to the information provided here, I would recommend that anyone planning a fishing or walking trip in Scotland should equip themselves with a compass and the appropriate Ordnance Survey map. The most useful of the O.S. maps for the fisherman is the Landranger series, scale 1:50,000. For each of the lochs and rivers listed here, I have given the relevant O.S. Map number.