Salmon & Sea Trout Needle Tube Flies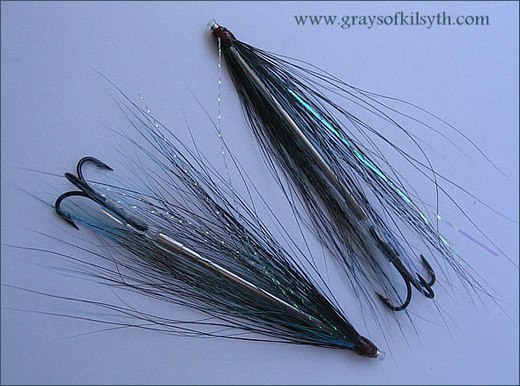 Following on from the earlier article on Grays Needle Tubes here are a few more examples of salmon and sea trout flies dressed on these ultra slim stainless steel tubes. The flies are simply and sparsely dressed, taking advantage of the attractive slim silver tube body. They have an extremely slim profile, with an outside diameter of only 1.5 mm. Being made from polished stainless steel, the kind used in the making of hypodermic needles, they sink more readily than aluminium tubes but fish a little higher, and more attractively, than the heavier copper and brass tube flies. Needle Tube flies would have a comparable sink rate and similar slim profile to flies dressed previously on Waddington shanks, but with the important benefit that the hook is easily changed on the needle tube fly. See also Tube Flies
Grays Needle Tubes are now available online in a range of diameters and lengths.
Fly Fishing & Fly Tying Magazine Review
In his recent review of August 2011 Magnus Angus wrote of Gray's Needle Tubes:
" ... slender, gleaming tubes; utterly functional and very tempting, these are extraordinary in a couple of ways - slimmer than any straight tubes I have seen for sale - stainless steel which is both hard to find and hard to cut.
... flies tied on these tubes are not like heavy bulky conventional tubes, these are light and sleek, cast easily and can be controlled by a sink-tip or poly-leader. Want to fish deeper, use a faster sinking line. In other words these are modern tubes for modern fishing techniques which emphasise easier casting and employ sophisticated modern fly-lines to determine fishing depth.
As a fly tyer the proportion, neatness and finish of these tubes and the neat finish I can achieve on them appeals directly to the satisfaction I get from fly tying. And stainless steel tubes are about as tough as fly tying tubes get - so my carefully tied flies should fish a little longer. Then as an angler, the slimness of these tubes makes me think of clear water and sea trout. The shorter tubes seem ideal for those wee speck-like flies for low flows, longer tubes for faster water or fishing into the dark ..."
Read the full Needle Tube Review
A box of Needle Tube Flies for summer salmon .....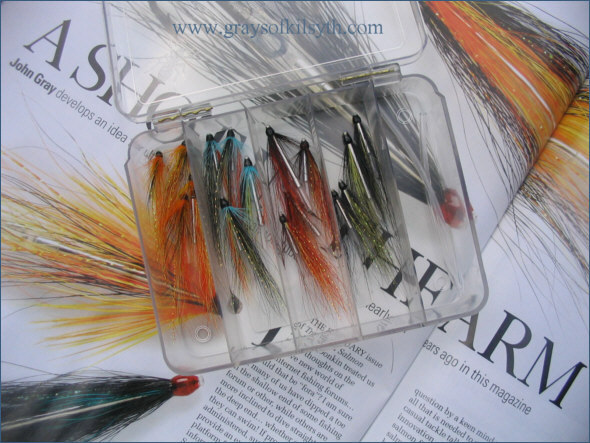 A few finely dressed tubes for sea trout night fishing .....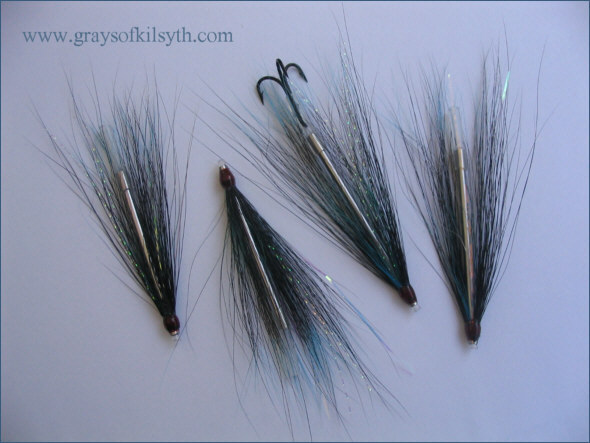 More sewin needle tube flies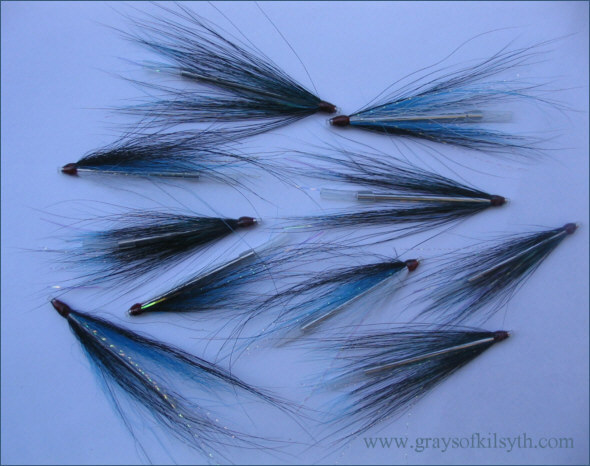 A small collection of salmon needle tube flies .....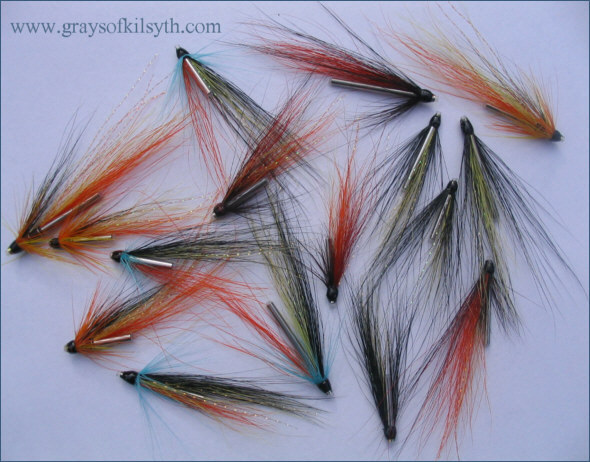 A nice Spey sea trout taken on a needle tube fly .....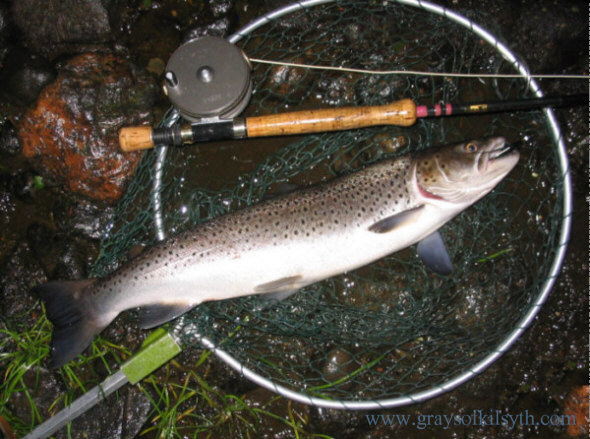 For more information, or to buy needle tubes, see Grays Needle Tubes
See also How to make a knot guard (or swing tube) for a Free Swinging Tube Fly Hook

Resources