A series of simple tube flies for night sea trout fishing
by John Gray
Here is a step by step sequence for tying simple sea trout tube flies, dressed on slim stainless steel needle tubes of diameter 1.5 mm. The tube flies consist of no more than a coloured hackle and black squirrel hair wing and are intended for night time sea trout river fishing throughout the summer months. They are very simply dressed. The slim silver tube is left undressed. The hackle gives support for the outer hair wing, helping it stand out from the body of the tube and give more movement. As sea trout cannot distinguish colour at night, the colour of the hackle, which may be selected to taste, is of little importance except in providing a degree of contrast and tonal variation.
Night Tube Flies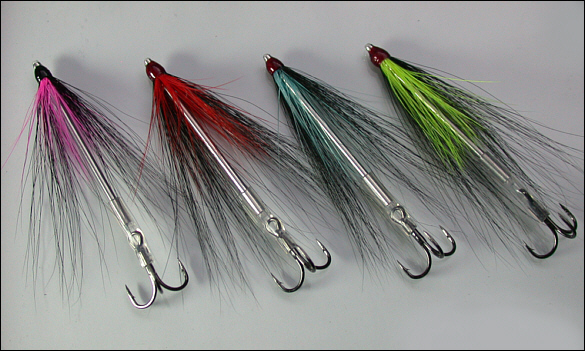 Dressing

tube: 35mm long stainless steel needle tube, diameter 1.5mm
hackle: coloured hackle tied in under the hair wing
wing: dyed black squirrel tail
Night Tube Fly - step 1
Insert tube in tube fly vice and lay a short bed of tying thread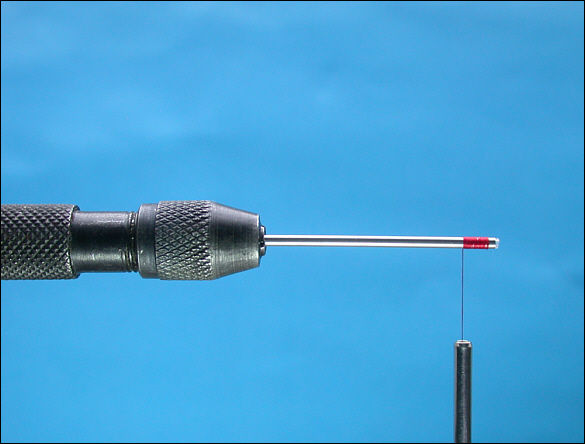 Night Tube Fly - step 2
Tie in an orange hackle. Colour may be varied to taste and for tonal quality.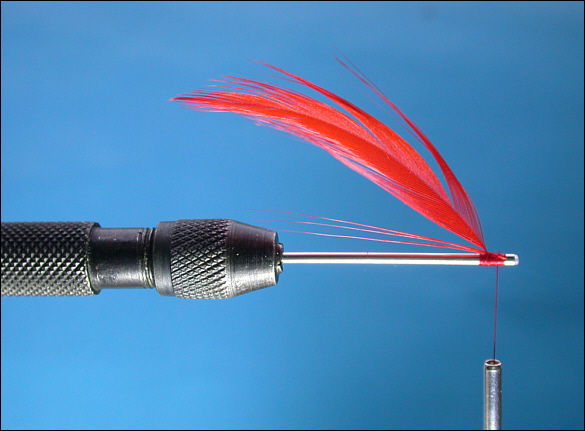 Night Tube Fly - step 3
Wind a few turns of hackle, trim stalk and tie back to desired angle.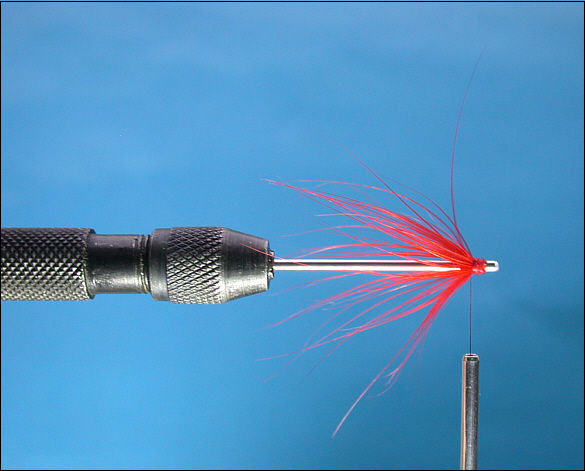 Night Tube Fly - step 4
Tie in a bunch of dyed black squirrel tail hair on the top side of the tube.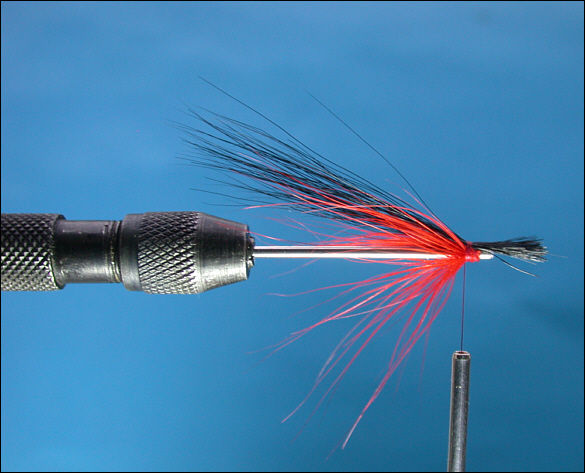 Night Tube Fly - step 5
Rotate the vice through 180 degrees and tie in a second bunch of squirrel hair opposite the first. Form a neat head and apply two or three coats of varnish.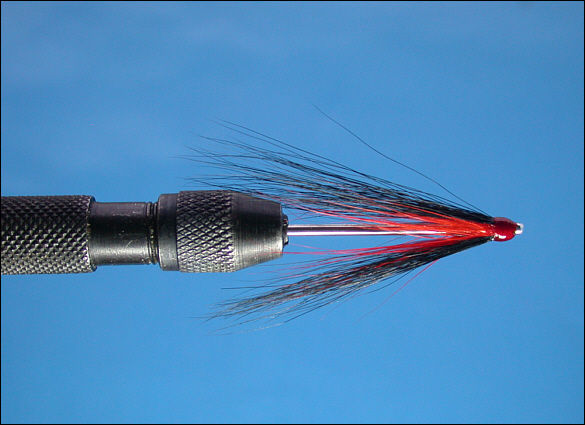 The Night Tube Fly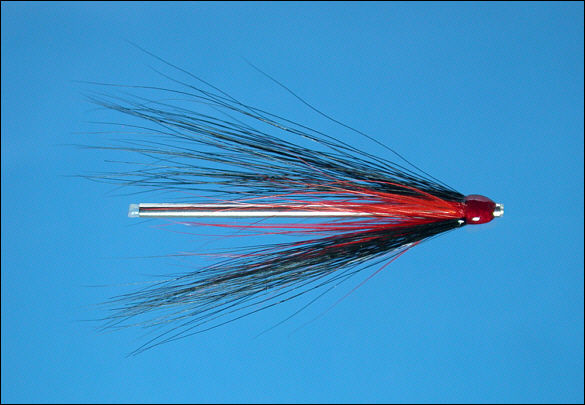 The Night Tube Fly armed with size 14 treble hook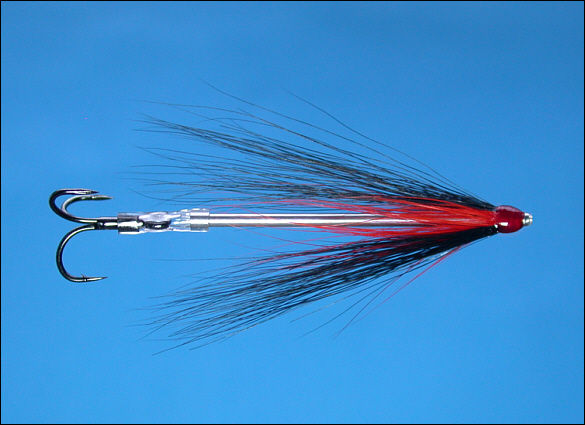 Sea Trout Night Tube Flies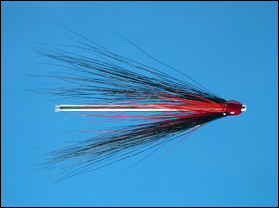 Black & Orange Night Tube fly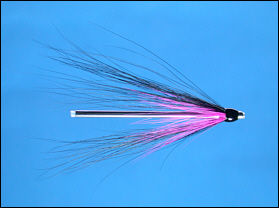 Black & Pink Night Tube fly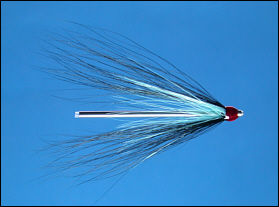 Black & Blue Night Tube fly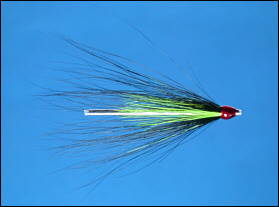 Black & Yellow Night Tube fly
The same tube flies as they might appear at night to the sea trout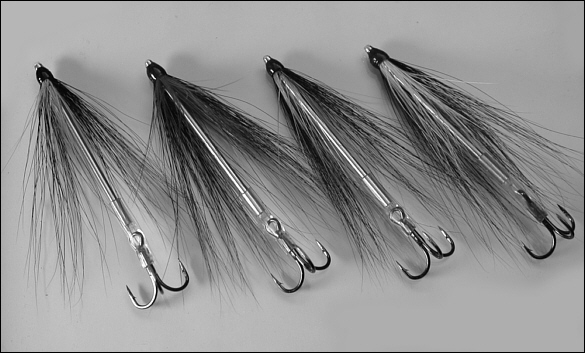 For more information on Salmon, Trout and Sea Trout Flies, see Trout and Salmon Flies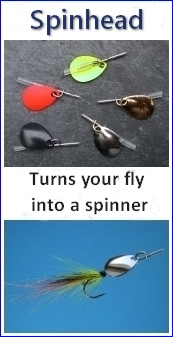 Resources