Step by Step tying of a simple black & pink sea trout fly
by John Gray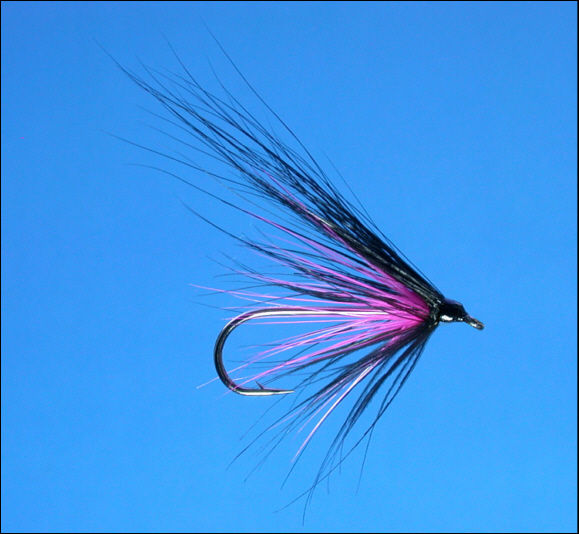 Hook: Partridge Saltwater Perfect size 8 (black nickel finish)
Hackles: Black hen over fluorescent pink cock hackle
Wing: Black squirrel tail


Step 1 - Secure hook in vice and lay a short bed of tying thread at the head.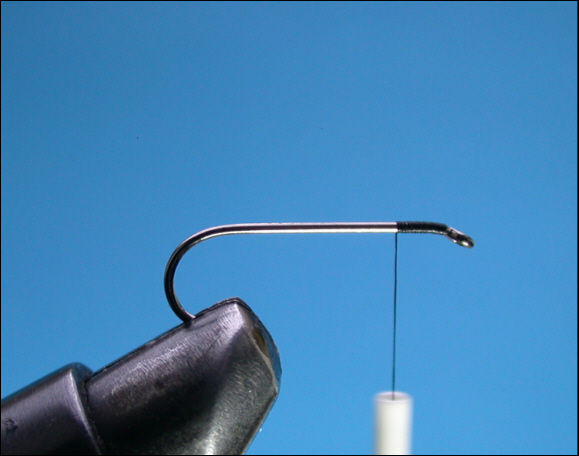 Step 2 - Tie in a fluorescent pink cock hackle.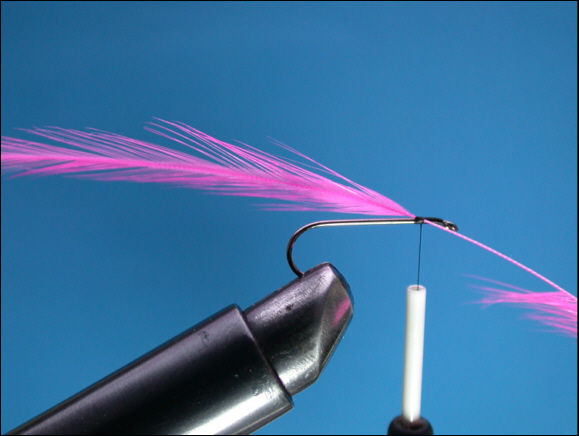 Step 3 - Wind three turns of hackle, secure and trim surplus.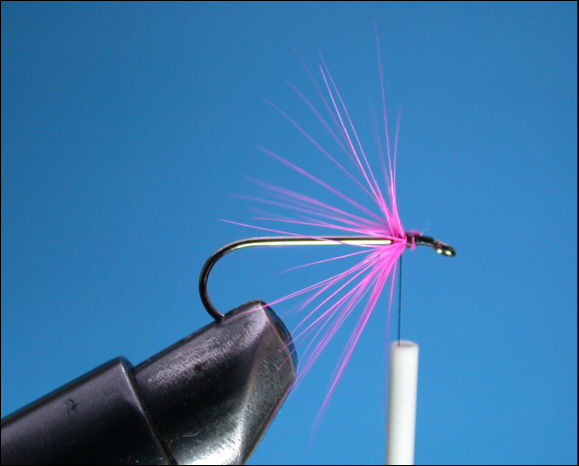 Step 4 - Tie in a black hen hackle.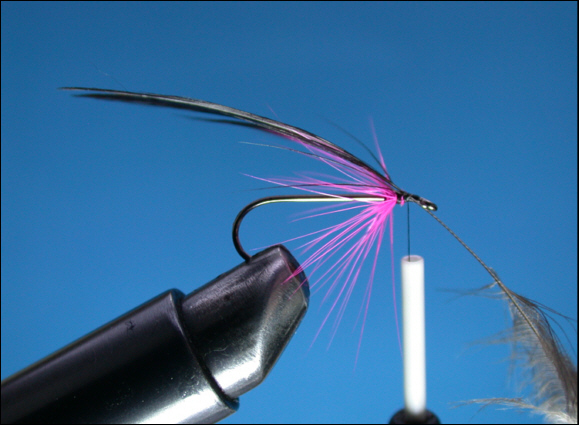 Step 5 - Wind two or three turns of the black hen hackle in front of the pink hackle. The fly may be left at this stage as a hackled pattern or a hair wing may be added as below.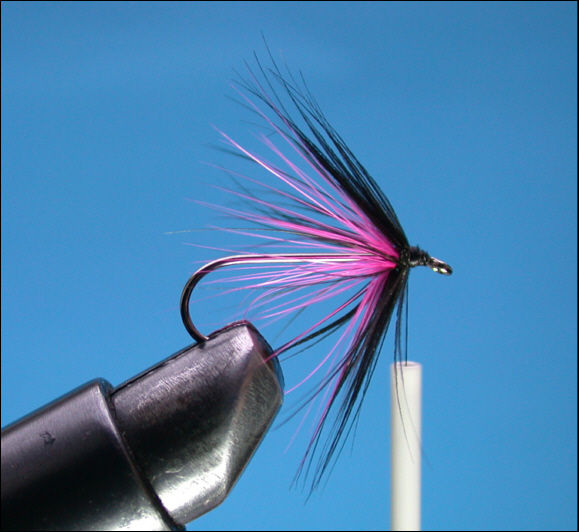 Step 6 - Tie in a sparse bunch of dyed black squirrel tail.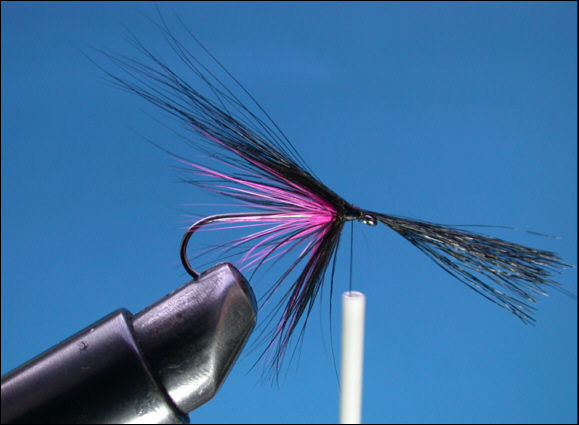 Step 7 - Trim the ends of the hair, form a neat head and apply two coats of Cellire No. 1 Varnish.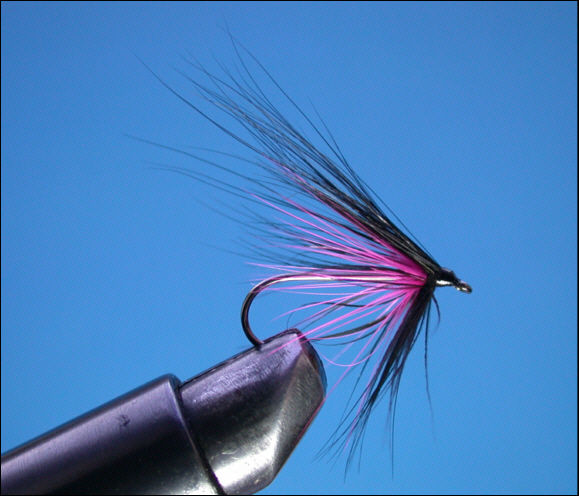 The Finished Black & Pink Sea Trout Fly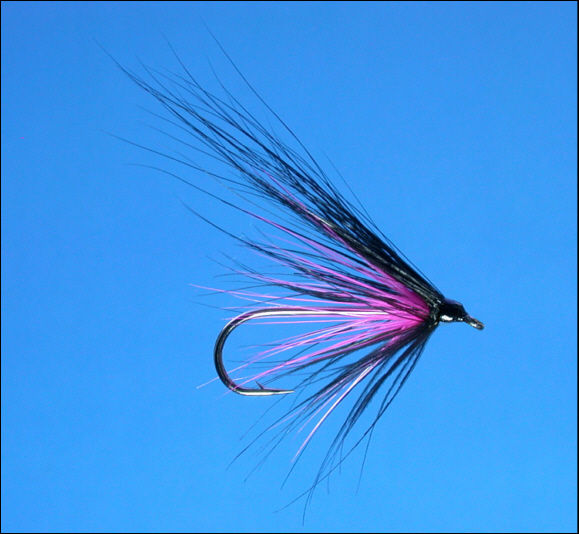 A similar simple fly may be dressed on a tube. This one is dressed on a 25 mm long stainless steel needle tube, outside diameter 1.5mm, using only a fluorescent pink hackle and some black squirrel hair.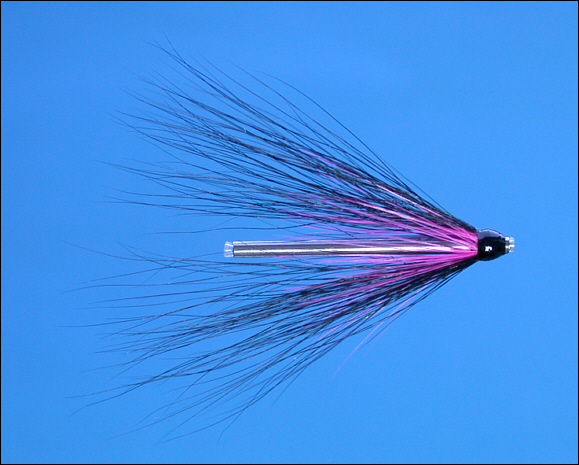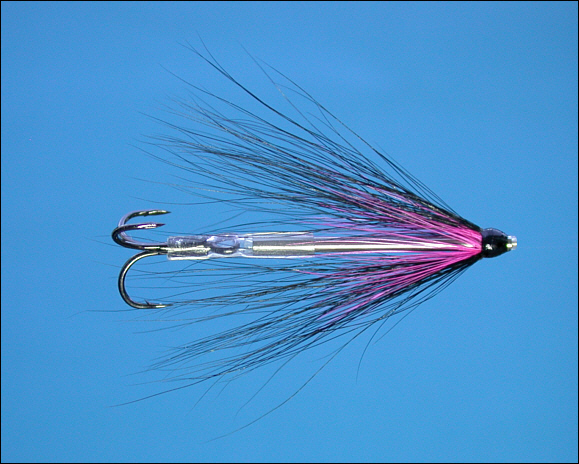 For more information on Salmon, Trout and Sea Trout Flies, see Trout and Salmon Flies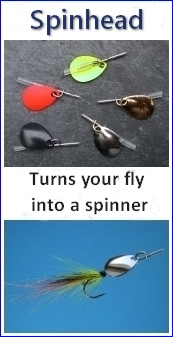 Resources