Step by Step tying of a Beltra Badger (variant) salmon needle tube fly
by John Gray
Below is a step-by-step tying sequence of a variant of the famous Irish salmon fly, the Beltra Badger, in this instance a tube fly dressed on a fine stainless steel needle tube. Loosely based on the original tying of the Beltra Badger salmon fly, this variant has been dressed in line with the modern style of long tailed shrimp flies such as Ally Gowans's famous Cascade salmon fly.
The Beltra Badger Salmon Tube Fly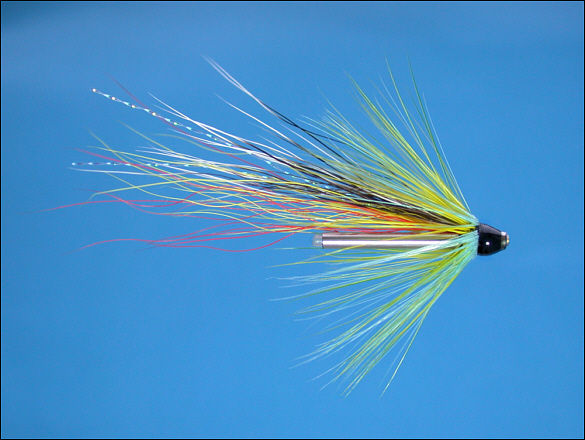 Dressing
tube: 20mm - I have used a stainless steel needle tube diameter 1.5mm
tail/underwing: yellow over orange bucktail with two strands Krystal Flash over
body: bare silver needle tube
wing: natural badger hair
hackles: blue over yellow
For more information, see Gray's Needle Tubes
Step 1 - Place needle tube in tube fly vice and wind a bed of black tying thread about one quarter of the way along.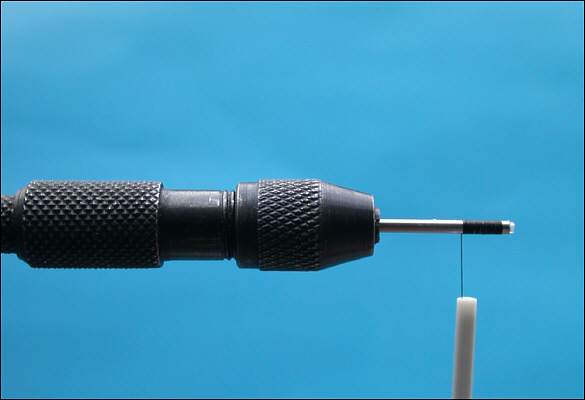 Step 2 - Tie in a sparse bunch of orange bucktail.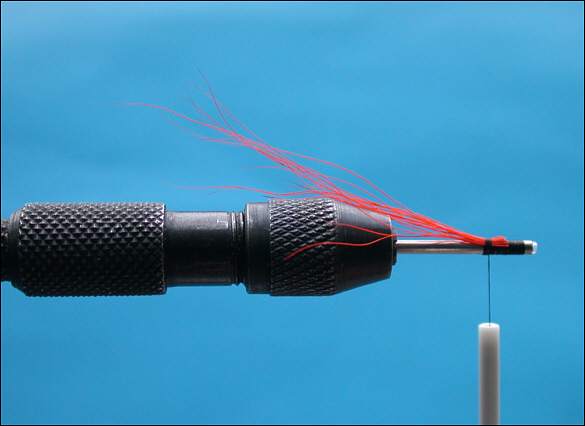 Step 3 - Tie in a sparse bunch of yellow bucktail on top of the orange.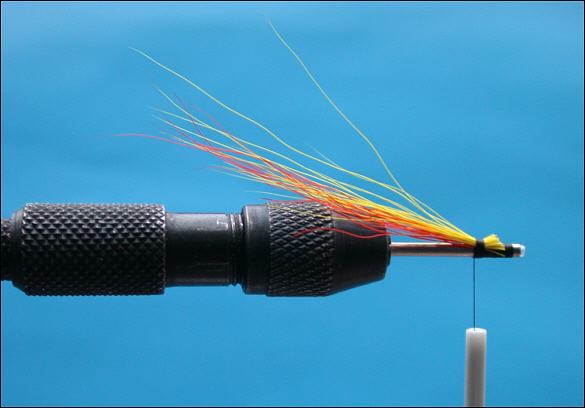 Step 4 - Tie in a doubled strand of pearl Krystal Flash.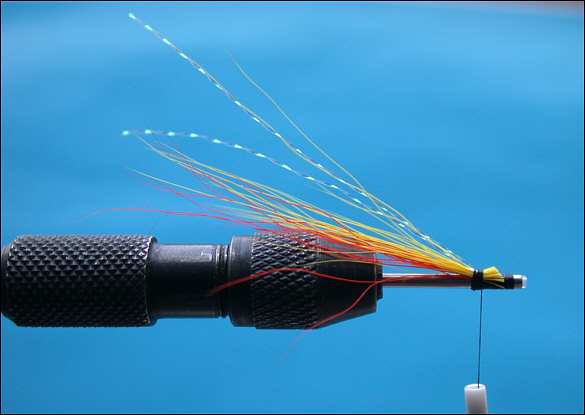 Step 5 - Tie in an overwing of natural badger hair, slightly shorter than the bucktail.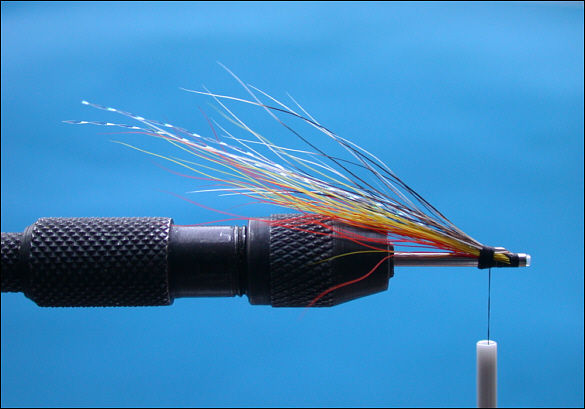 Step 6 - Tie in a yellow hackle.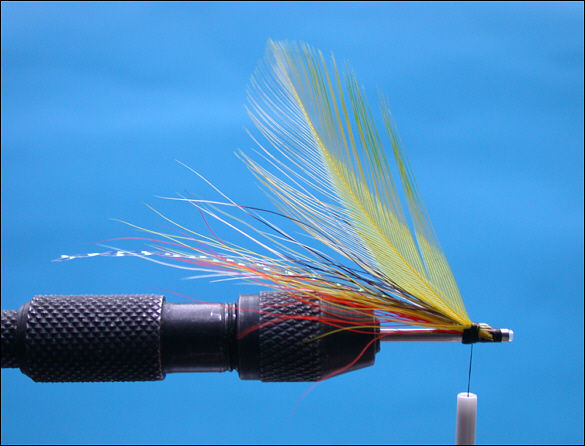 Step 7 - Wind three turns of the yellow hackle.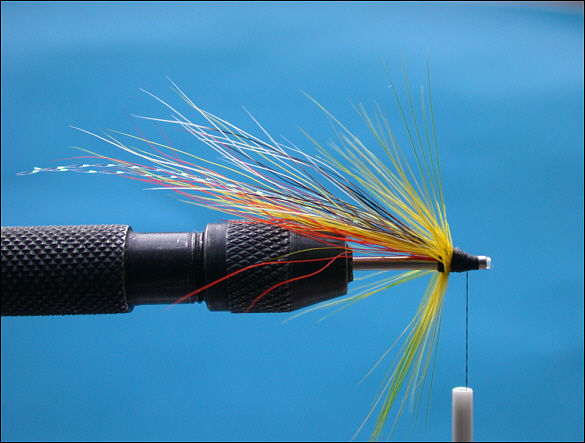 Step 8 - Wind two or three turns of blue hackle in front of the yellow, form a neat head and varnish.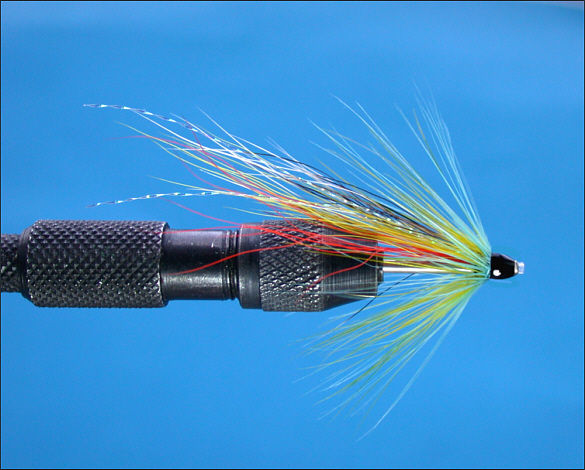 The Beltra Badger (variant) Needle Tube Fly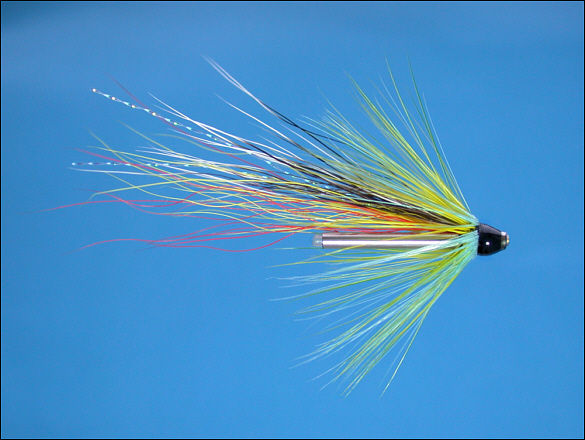 Beltra Badger Tube Fly with PVC sleeve and double hook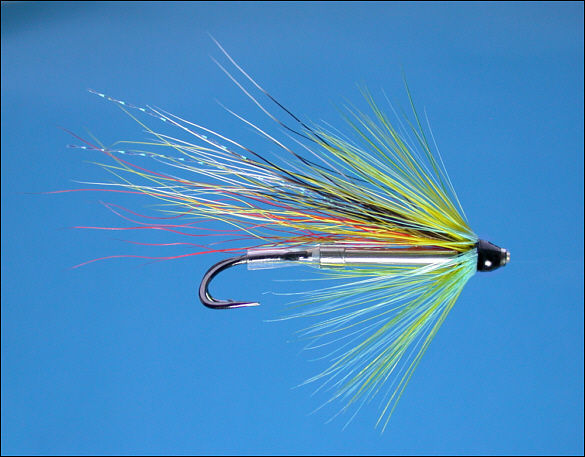 A few more Beltra Badger Tube Fly Variants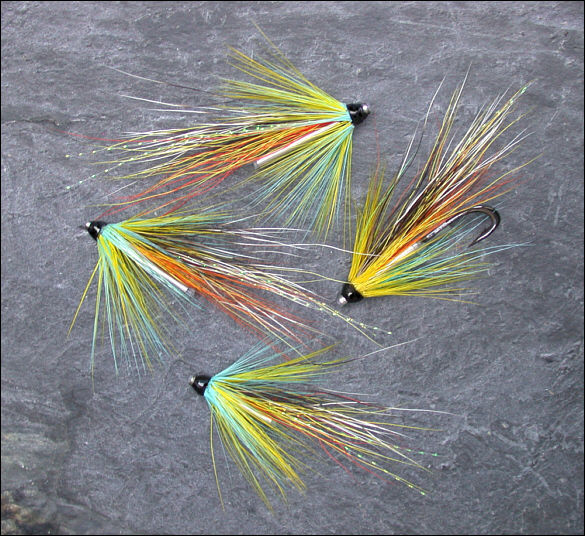 For more information on Salmon, Trout and Sea Trout Flies, see Trout and Salmon Flies