Step by Step tying of a Stoat's Tail
by John Gray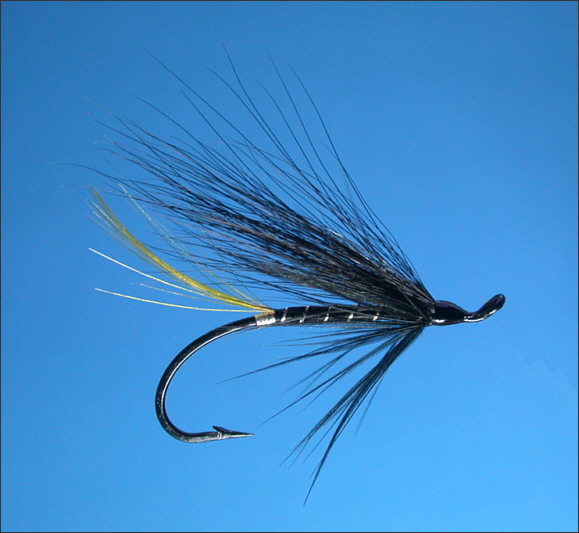 The Stoat's Tail Salmon Fly
In the words of Hugh Falkus, "Of all hair-wing salmon flies for late spring and summer fishing with floating line, the simple Stoat's Tail is one of the best we have." This fly has been around for a long time and has in all probability accounted for more salmon than any other fly, particularly if we take into account its many variants. Some have an orange hackle, as in the Thunder Stoat and Stinchar Stoat; some a touch of blue, as in the Sweep; others sport a tinsel body, as in the Silver Stoat and Black Brahan; the addition of a yellow hackle gives us the Tosh. All can be relied on in a wide variety of conditions and most salmon fly boxes would contain one or two variants, according to preference and experience.
Tying a Stoat's Tail Salmon Fly Single
Materials

hook: Single, double, treble or tube
tag: Oval silver tinsel
tail: Golden pheasant crest
body: Black floss silk with medium oval tinsel rib.
wing: Stoat's Tail
hackle: Black cock hackle
head: Black thread and varnish
Step 1 - Wind a bed of thread towards the tail and tie in a few turns of oval silver tinsel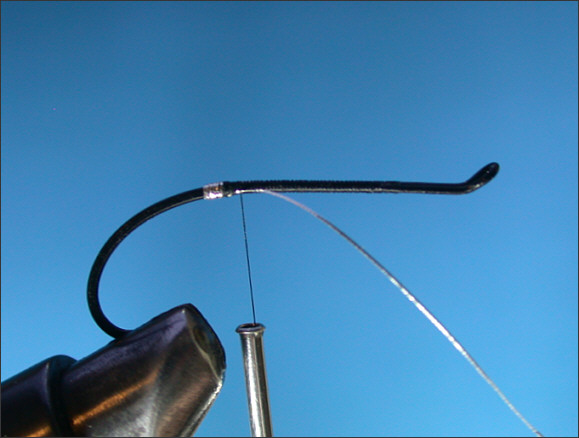 Step 2 - Tie in a tail of golden pheasant crest feather.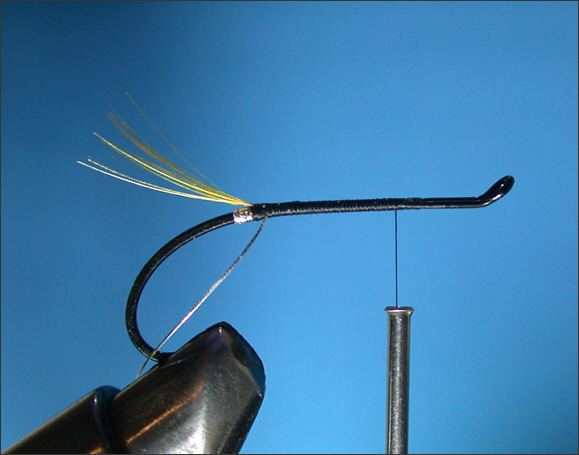 Step 3 - wind thread to starting point, tie in black floss and wind to tail and back. Overwind with oval silver tinsel.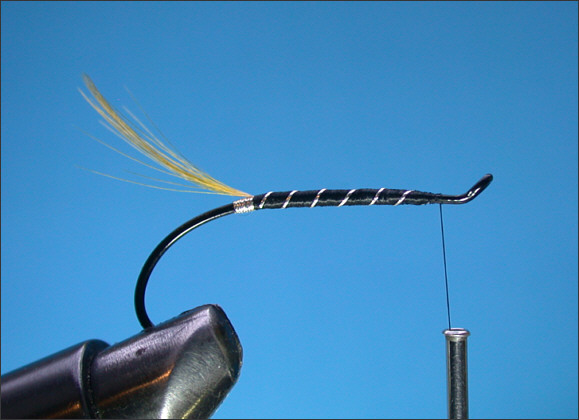 Step 4 - Tie in a few turns of black cock hackle.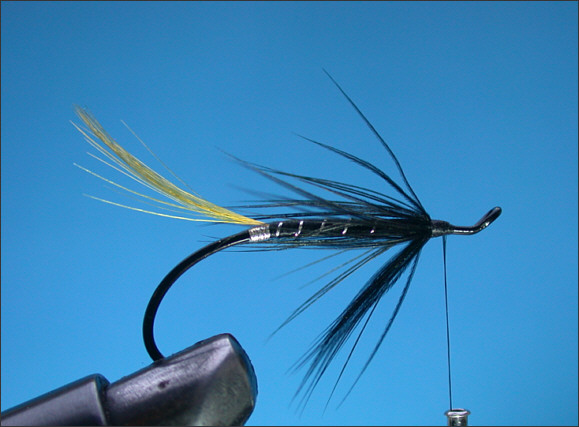 Step 5 - Tie in a wing of stoat's tail, form a neat head and varnish with two or three coats of Cellire No. 1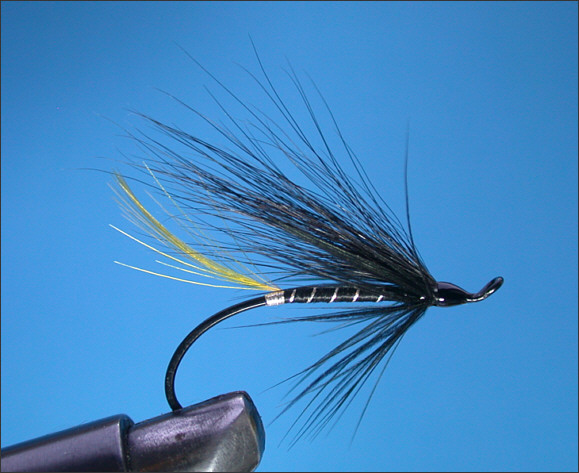 The Stoat's Tail may be dressed on singles, doubles, trebles or tubes. Just two of the many variants are shown below, the Silver Stoat, excellent for sea trout as well as salmon, and the Tosh.
The Silver Stoat
The Tosh
For more information on Grays Needle Tubes, see Trout and Salmon Flies