Site Contents
Salmon Fishing - River Wick Scotland
O. S. Map 12
The Wick River, although the second largest salmon fishing river in Caithness, is quite narrow. Similar to the Halladale with long stretches of sluggish water. This slow water makes for difficult fly fishing and is often fished with worm, very much the exception on the northern rivers, a method which accounts for about half all salmon caught on the river.
The salmon fishing season on the Wick River runs from February 11th to October 21st, with the best of the fishing between May and October. Despite the slow nature of the river, it can produce in the order of 400 salmon in a season, most being caught in the summer months, and through to the end of the season. Summer sport, however, is reliant on sufficient rain to maintain the height of the river and bring salmon and sea trout in from the sea.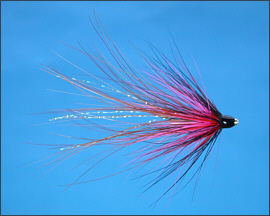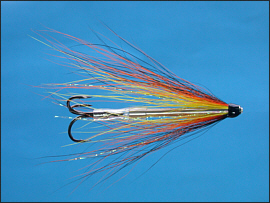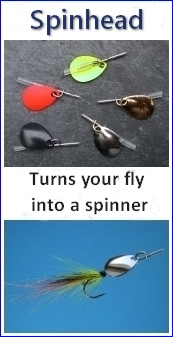 Resources
Wick River Fishing Map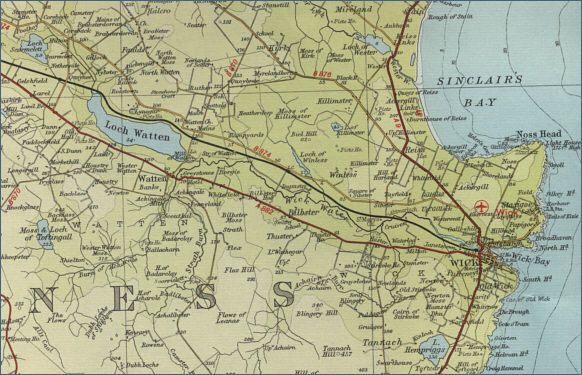 click on map to select an area to enlarge
The maps on this website have been reproduced with the permission of Collins Bartholomew. Please note that these maps may date back several decades. Much of the human detail will have changed but the character of the rivers and lochs, and the trout and salmon in them, will be much the same as they have always been.
In addition to the information provided here, I would recommend that anyone planning a fishing or walking trip in Scotland should equip themselves with a compass and the appropriate Ordnance Survey map. The most useful of the O.S. maps for the fisherman is the Landranger series, scale 1:50,000. For each of the lochs and rivers listed here, I have given the relevant O.S. Map number.