Site Contents
Salmon Fishing - River Borgie Scotland
O. S. Map 10
Rising on the southern slopes of Ben Loyal, the River Borgie runs through lochs Coulside, Loyal and Craggie, before continuing its attractive course to enter the sea in Torrisdale bay. The best of the salmon fishing is in July, August and September and a good year might see 300 salmon caught. The river, like most of the northern salmon rivers, is fished by fly only.
The river Borgie is divided into four two-rod salmon fishing beats, with 50 named pools. There is a good grilse run in the summer. Below beat one, the lower river, which can be fished on a day ticket at a cost of about £25, includes some nice pools. There are also many fine trout fishing lochs in the area which might be particularly appealing at times of low water on the river. Enquiries should be directed towards local hotels such as the Borgie Hotel and the Ben Loyal Hotel, which issues fishing permits, at very reasonable rates, for the loch fishing and the fishing on the Kyle of Tongue managed by the Tongue Angling Club (see Trout fishing Tongue )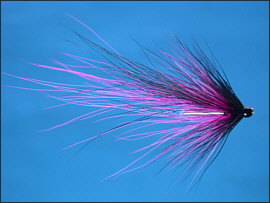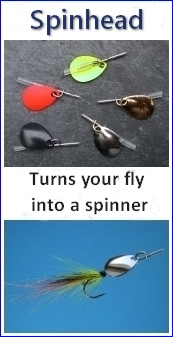 Resources
River Borgie Fishing Map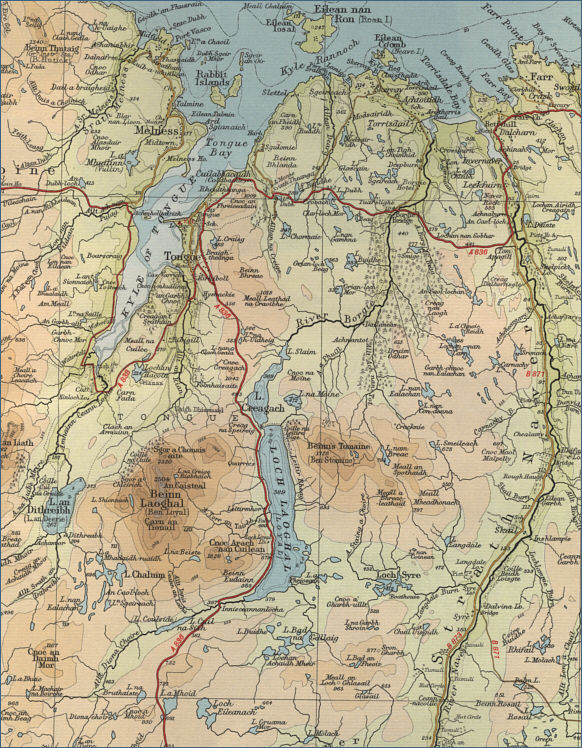 click on map to select an area to enlarge
The maps on this website have been reproduced with the permission of Collins Bartholomew. Please note that these maps may date back several decades. Much of the human detail will have changed but the character of the rivers and lochs, and the trout and salmon in them, will be much the same as they have always been.
In addition to the information provided here, I would recommend that anyone planning a fishing or walking trip in Scotland should equip themselves with a compass and the appropriate Ordnance Survey map. The most useful of the O.S. maps for the fisherman is the Landranger series, scale 1:50,000. For each of the lochs and rivers listed here, I have given the relevant O.S. Map number.