Site Contents
Salmon Fishing - River Moriston Scotland
O. S. Map 34
The headwaters of the River Moriston have, like those of the Garry, been impounded for the production of electricity, by two major dams on Lochs Cluanie and Loyne and a further dam downstream to produce a head of water for the power station, which lies just 300 yards above the outflow of the Moriston into Loch Ness.
The result of the impoundment of the river Moriston for hydro electric power generation is that the river is a mere shadow of its former glory in terms of salmon fishing, the best of which is now confined to the lower section of the river, owned by Glenmoriston Estate. Spring salmon can be taken here from opening day in January, mainly by spinning. Up to 150 salmon might be caught in a season.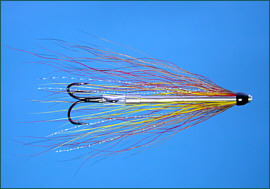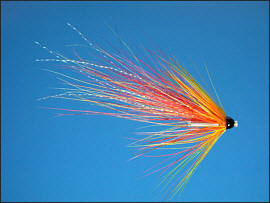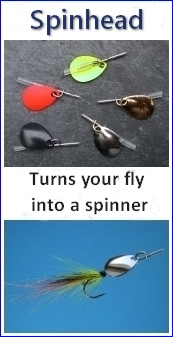 Resources
River Moriston Fishing Map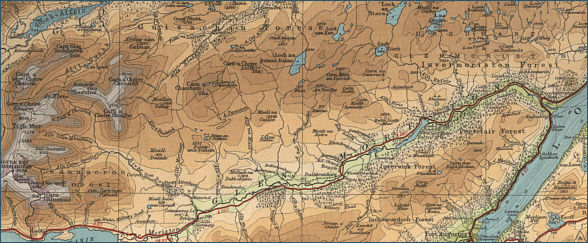 click on map to select an area to enlarge
The maps on this website have been reproduced with the permission of Collins Bartholomew. Please note that these maps may date back several decades. Much of the human detail will have changed but the character of the rivers and lochs, and the trout and salmon in them, will be much the same as they have always been.
In addition to the information provided here, I would recommend that anyone planning a fishing or walking trip in Scotland should equip themselves with a compass and the appropriate Ordnance Survey map. The most useful of the O.S. maps for the fisherman is the Landranger series, scale 1:50,000. For each of the lochs and rivers listed here, I have given the relevant O.S. Map number.