Site Contents
Salmon Fishing - River Gruinard Scotland
O. S. Map 19
The Gruinard River flows from the four mile long Loch Na Sealga to enter the sea in Gruinard Bay, Wester Ross. The Gruinard produces around a hundred salmon in a season and some sea trout, with the sea trout numbers greatly reduced in recent years. The fishing is let privately and is unlikely to be available.
The Little Gruinard River flows from the north end of the Fionn Loch and flows four and a half miles to Gruinard Bay, picking up speed as it goes, with small pools between fast rocky runs along most of its length. This small spate stream can produce up to 100 salmon in a good season, dependent on conditions.
The river is let with self catering accommodation and fishing for five rods at a cost of around £1500 per week. Enquiries should be directed to Letterewe Estate, Achnasheen.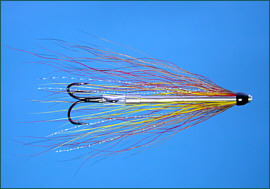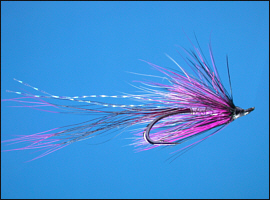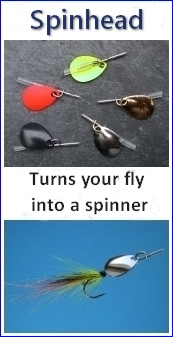 Resources
River Gruinard Fishing Map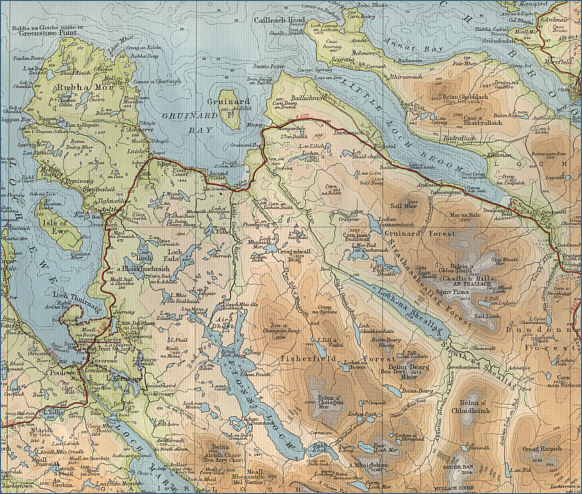 click on map to select an area to enlarge
The maps on this website have been reproduced with the permission of Collins Bartholomew. Please note that these maps may date back several decades. Much of the human detail will have changed but the character of the rivers and lochs, and the trout and salmon in them, will be much the same as they have always been.
In addition to the information provided here, I would recommend that anyone planning a fishing or walking trip in Scotland should equip themselves with a compass and the appropriate Ordnance Survey map. The most useful of the O.S. maps for the fisherman is the Landranger series, scale 1:50,000. For each of the lochs and rivers listed here, I have given the relevant O.S. Map number.