Site Contents
Salmon Fishing - River Lossie Scotland
O. S. Map 28
The River Lossie flows northwards through Morayshire to Elgin, entering the Moray Firth a few miles further on at Lossiemouth. Although overshadowed by its illustrious neighbours, the Spey and Findhorn, the River Lossie can, in suitable conditions, provide some excellent salmon and sea trout fishing, with something in the region of 100 salmon caught in a season and up to 400 sea trout.
The Lossie is a small spate river, sluggish in parts and overgrown in places. Some parts are suited to fly fishing, a single handed rod being adequate. A number of sea trout are taken in the tidal section of the river at Lossiemouth, mainly by spinning. The lower 10 miles of the river are controlled by the Elgin & District Angling Association. Permits are readily available from the Tackle shop in Elgin.
Angling Clubs and Associations
Elgin & District Angling Association - Enquirie
The Tackle Shop, 188 High Street, Elgin.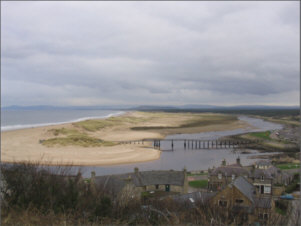 Lossiemouth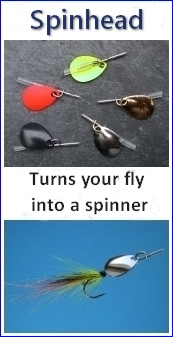 Resources
River Lossie Fishing Map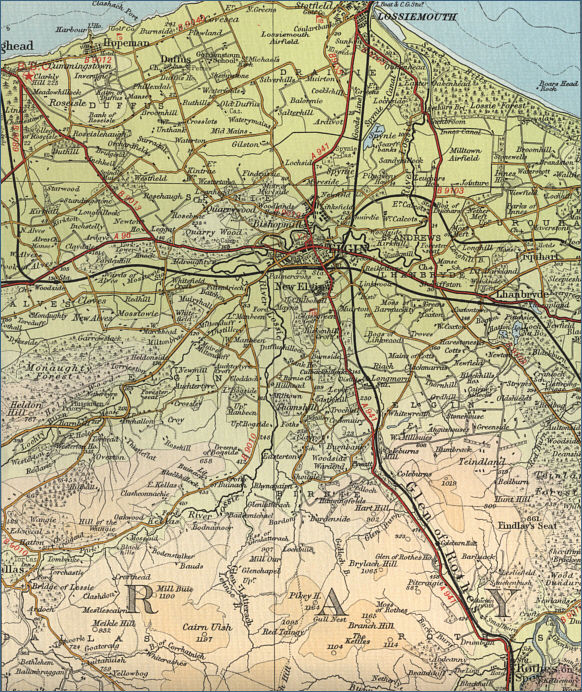 click on map to select an area to enlarge
The maps on this website have been reproduced with the permission of Collins Bartholomew. Please note that these maps may date back several decades. Much of the human detail will have changed but the character of the rivers and lochs, and the trout and salmon in them, will be much the same as they have always been.
In addition to the information provided here, I would recommend that anyone planning a fishing or walking trip in Scotland should equip themselves with a compass and the appropriate Ordnance Survey map. The most useful of the O.S. maps for the fisherman is the Landranger series, scale 1:50,000. For each of the lochs and rivers listed here, I have given the relevant O.S. Map number.