Site Contents
Salmon Fishing - River Eachaig Scotland
O. S. Map 56
The River Eachaig runs the four and a half miles from Loch Eck to the Holy Loch in the Firth of Clyde. It is principally a sea trout fishing river of some note, producing around 300 sea trout, some of them of impressive size, and anglers catch a further 50 or so salmon in a season.
The fishing on the River Eachaig runs from June to September. Loch Eck, some six miles long and very narrow and deep, also produces salmon and sea trout, with many fish taken on trolled lures such as the Rapala and Kynoch Killer. The salmon and sea trout fishing is now owned by Salar Properties, with most of the fishing sold off on a timeshare basis, thus making it, for the most part, inaccessible to visiting anglers. Enquiries about the fishing on the loch should be directed to the Coylet Hotel, Loch Eck, Dunoon.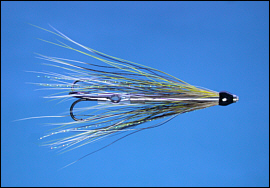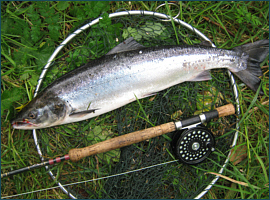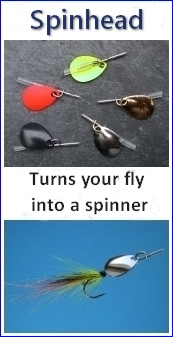 Resources
River Eachaig - Fishing Map
To view a larger scale map of a particular section of the River Eachaig, click on a selected area of the maps below.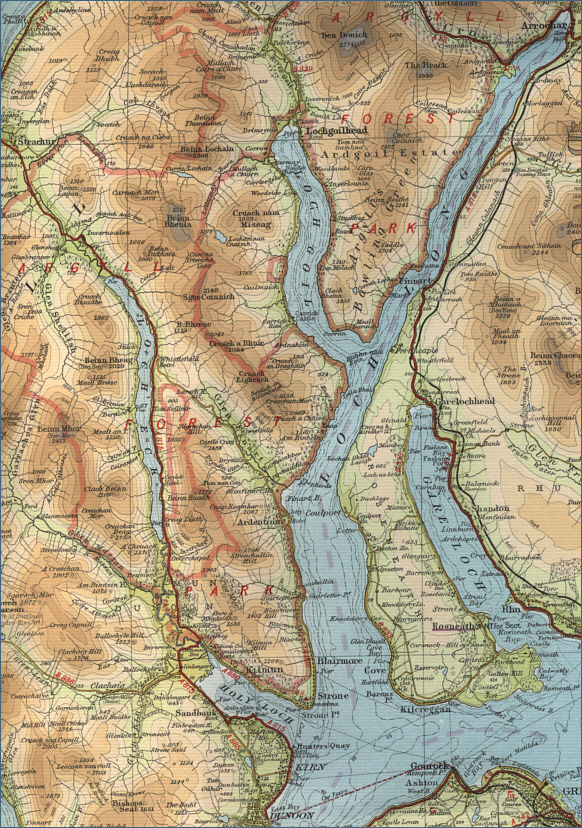 The maps on this website have been reproduced with the permission of Collins Bartholomew. Please note that these maps may date back several decades. Much of the human detail will have changed but the character of the rivers and lochs, and the trout and salmon in them, will be much the same as they have always been.
In addition to the information provided here, I would recommend that anyone planning a fishing or walking trip in Scotland should equip themselves with a compass and the appropriate Ordnance Survey map. The most useful of the O.S. maps for the fisherman is the Landranger series, scale 1:50,000. For each of the lochs and rivers listed here, I have given the relevant O.S. Map number.