Site Contents
Fishing Maps of ScotlandFishing Articles
Trout Fishing at Melvich, Scotland
Melvich, situated at the mouth of the river Halladale, in Sutherland, makes an ideal base from which to explore the wonderful trout fishing in and around Strath Halladale. The angler is spoilt for choice here with numerous lochs, all holding good stocks of wild trout of two or three to the pound and some will hold much bigger trout. Finding out which ones might keep the trout fisherman happily occupied for many seasons.
The maps on this website have been reproduced with the permission of Collins Bartholomew.
Please note that these maps may date back several decades. Much of the human detail will have changed but the character of the rivers and lochs, and the trout and salmon in them, will be much the same as they have always been.
In addition to the information provided here, I would recommend that anyone planning a fishing or walking trip in Scotland should equip themselves with a compass and the appropriate Ordnance Survey map. The most useful of the O.S. maps for the fisherman is the Landranger series, scale 1:50,000. For each of the lochs and rivers listed here, I have given the relevant O.S. Map number.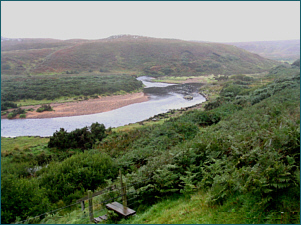 River Halladale
Melvich, Sutherland - Fishing Map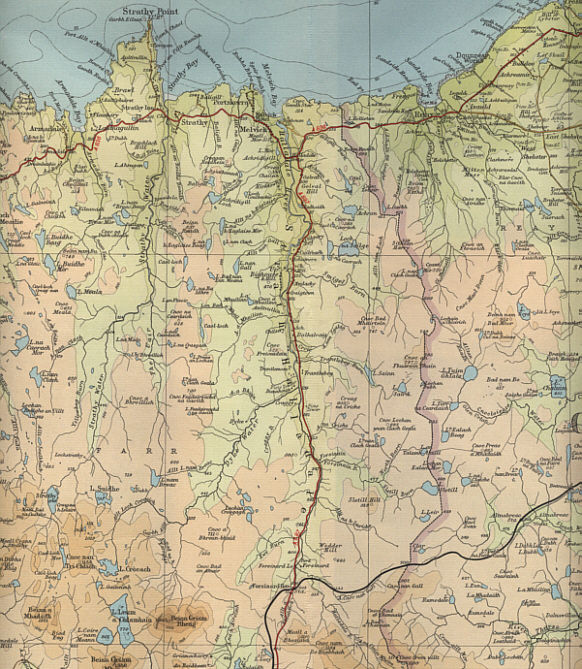 click on map to select an area to enlarge
Trout Loch Fishing
A new fly fishing club formed recently to enhance the fishing opportunities available in the Strath Halladale area for the local community and visiting anglers.
Membership is open to all, with initial membership fees kept as low as possible. Seasonal membership is very reasonably priced, which covers all bank fishing with no further cost, although fishing sessions must be booked on individual lochs online via the website. The 41 lochs available for members to bank fish represent amazing value and fantastic variety. Boats are available for members on 10 lochs with a minimal charge applying.