Site Contents
Sea Trout Fishing on River Ailort and Loch Eilt Scotland
O. S. Map 40
The River Ailort is a small river, only two and a half miles long, draining Loch Eilt and entering the sea in Loch Ailort. At one time, Loch Eilt was reputed to be one of the top Scottish sea trout lochs, producing in the region of 1000 sea trout in a season.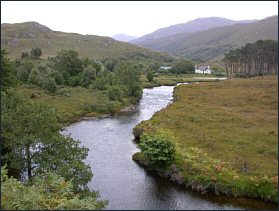 Today, the sea trout fishing on this lovely loch and river system has, in line with other sea trout fisheries in the north west of Scotland, declined to such an extent that it is hardly worth fishing for migratory fish, although brown trout might still be caught.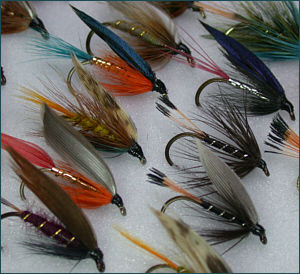 flies by Grays of Kilsyth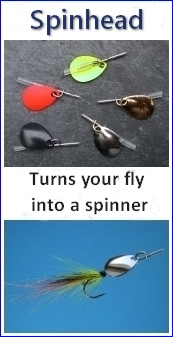 Resources
River Ailort and Loch Eilt - Fishing Map
To view a larger scale map of a particular part of the River Ailort area click on a selected area of the map below.
The maps on this website have been reproduced with the permission of Collins Bartholomew. Please note that these maps may date back several decades. Much of the human detail will have changed but the character of the rivers and lochs, and the trout and salmon in them, will be much the same as they have always been.
In addition to the information provided here, I would recommend that anyone planning a fishing or walking trip in Scotland should equip themselves with a compass and the appropriate Ordnance Survey map. The most useful of the O.S. maps for the fisherman is the Landranger series, scale 1:50,000. For each of the lochs and rivers listed here, I have given the relevant O.S. Map number.