An Easily Tied Sea Trout Tube Fly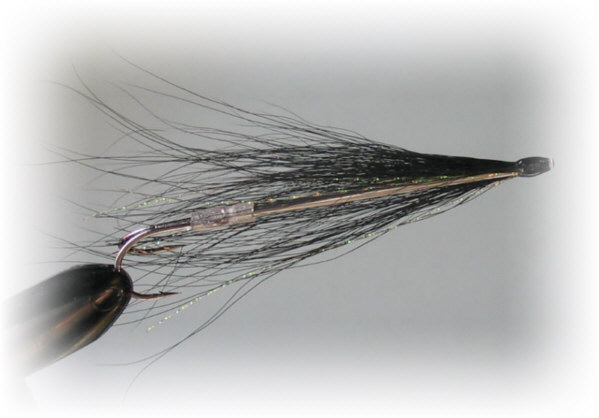 Simple Snake Fly

Long slim snake flies have become increasingly popular for late night sea trout fishing. The snake fly, however, is not the easiest or quickest of lures to make. The following series of photographs illustrates the dressing of a quick and simple snake fly, tied on a Needle Tube, one of a newly developed range of extremely thin stainless steel fly tying tubes, manufactured in Scotland by Grays of Kilsyth. The new tubes are the thinnest plastic lined metal tube available for fly tying, allowing the salmon and sea trout fly tyer to create extremely slim bodied flies such as this simple snake fly. More durable and more easily made than the more complicated braided nylon snake fly, the needle tube snake fly, with a diameter of only 1.5 mm, is just as slim as a conventional snake fly and will sink more readily and fish at a greater depth, while being much thinner, lighter and more easily cast than the traditional brass and copper tubes. See also Tube Flies

Grays Needle Tubes are now available online in a range of diameters and lengths.
How to tie a Simple Snake Fly
Materials
A needle tube of 1.5 mm diameter, 35 or 40 mm long
Tying thread
Black hair
A few strands of Crystal Flash
Short length of clear silicone
Hook of choice
1. Insert needle tube in Tube Fly Vice.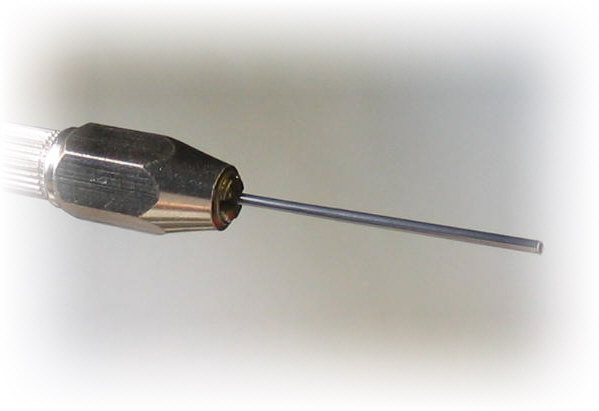 2. Lay a short bed of tying thread at the head.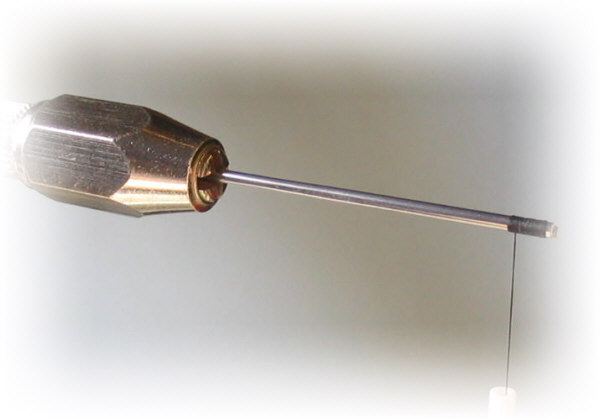 3. Add a few strands of Krystal Flash..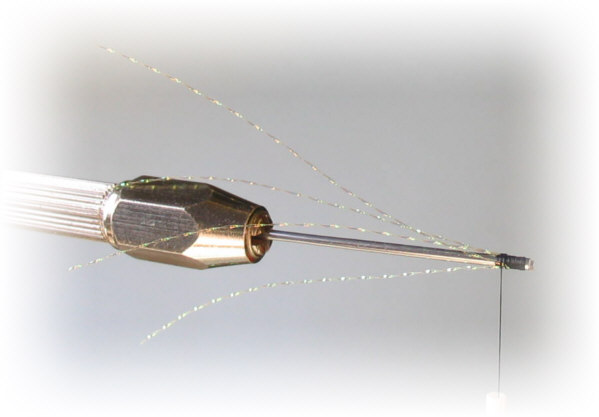 4. Tie in some black hair on one side of the needle tube.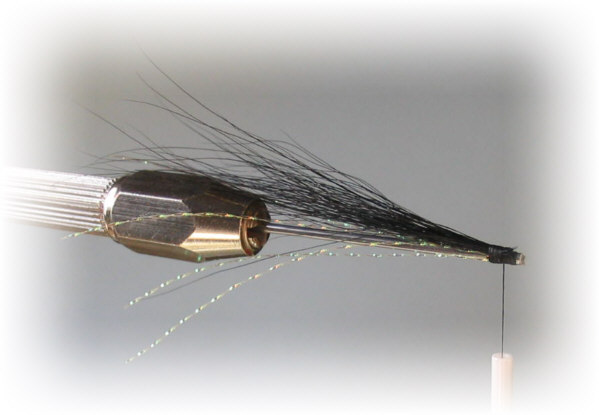 5. Tie some black hair on the other side of the needle tube, form a neat head and varnish.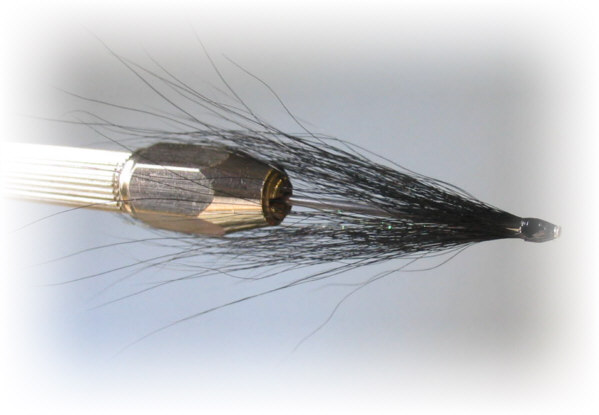 6. Add a short length of clear silicone tubing, 1mm bore, and a hook of choice.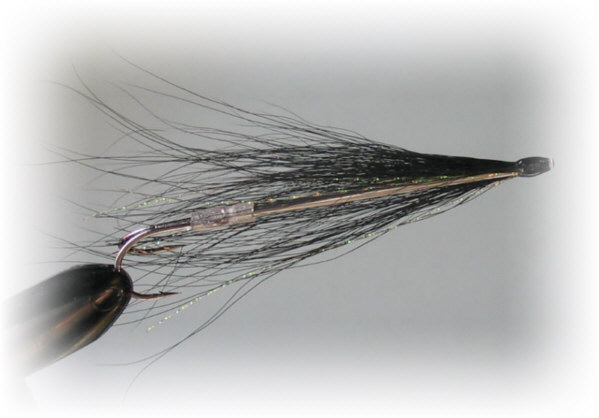 For more information, or to buy needle tubes, see Grays Needle Tubes
Resources