Scottish Camp and Caravan Sites with Fishing
Yet another option for those fishermen seeking the independence of the self catering option is to make use of the facilities offered by the many camping and caravanning sites in Scotland. Such sites provide a flexible and economical option for those anglers who like to travel light with a tent and a rucksack, or those travelling with their own touring caravan. Many sites also offer static holiday caravans for rent by the week, often with the most luxurious amenities. Whatever the preferred fishing location, from the Borders to Cape Wrath, there is likely to be a camping and caravan site within easy reach of some excellent fishing.
Below you will find details of Scottish camp sites and caravan parks with a bit of information about the fishing opportunities they offer. Those who own or run camping and caravan sites in Scotland are invited to send details to me by e-mail for inclusion in the list below - see panel to the right for required information.
Camp and Caravan Sites
FREE LISTING
If you own or manage a camping or caravan site which gives easy access to trout, salmon or sea trout fishing in Scotland and would like to be listed on this page, please send the following information to me by e-mail. The name and address of the site, contact telephone number, e-mail address and website address if you have one. Give a description (of between 150 and 250 words) of the camping or caravan site, its facilities and location, plus information about local fishing opportunities available to visiting anglers in your area, cost of permits, fishing club waters etc. Please include a photograph of the site and one of a local fishing river or loch. The aim of this page is to guide visiting anglers to quality camp sites and caravan parks in Scotland within reach of reasonably priced, publicly accessible Scottish game fishing.
Note: A reciprocal link will be requested on listed websites
send me an e-mail
Scottish Camp and Caravan Sites
The following Camping and Caravan sites have accessible game fishing nearby
Lidalia is an award-winning site for touring caravans, offering comprehensive facilities. Set in the heart of the village of Newcastleton, population 800, the site is within walking distance of all the village's many amenities. A beautiful landscaped 3 acre flat site, all pitches are hard-standing, some set around the two pretty duck ponds, whilst others are adjacent to a wooded hill inhabited by red squirrel. It is a family site run by a local border family Eddie & Isobel Rutherford.

The site is an excellent centre for both walkers and fishermen. A useful booklet, available from the caravan site, lists details of nine walks, ranging from a gentle stroll along the banks of the River Liddle to a more energetic eleven mile hill walk.

The main attraction in the area for the fisherman is the salmon and sea trout fishing on the Esk and Liddle fisheries water on the River Liddle, which runs past the village, and, only a few miles down the road, on the Border Esk. A booklet is available from the caravan site giving details of the fishing on the River Liddle, and day and weekly permits are available at very reasonable rates from Eddie at the site. Season permits are also available from Iain Bell, head keeper at Buccleuch Estates, based in Langholm.

For more information on the salmon and sea trout fishing see:
A small site on a smallholding within the backwater land of the wooded landscape of Netherby Estate, 3 miles east of Longtown. We are within 10 miles of the M6 & M74 and very convenient for fishing on the Liddle and the Border Esk, with the famous Border Esk Willow Pool being less than a mile away. Tents, caravans and motorhomes welcome.

Free hot shower, toilet, washroom, chemical disposal point, electric hook ups and hardstandings all available. Fishermen always welcome, we have a campfire area available for cooking your catch.

For more information on the salmon and sea trout fishing see: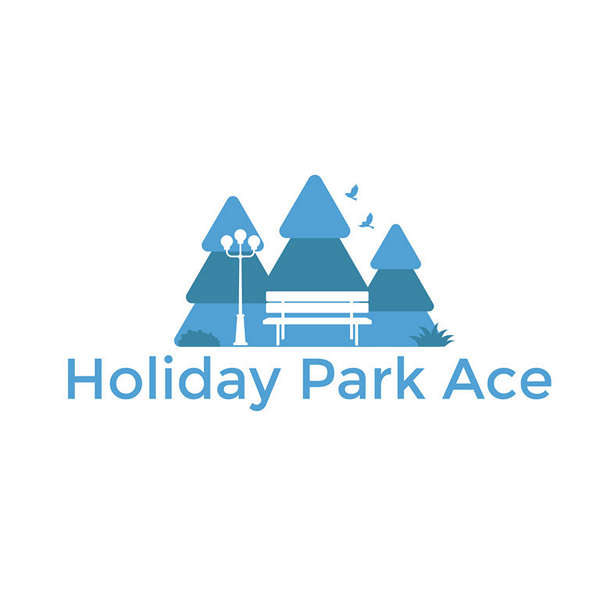 Top Rated Caravan Holiday Parks in Scotland
Holiday Park Ace provide a range of luxury holiday parks throughout Scotland with great onsite facilities and activities, ideal for couples, families and groups. We aim to provide a guide of the best holiday parks in Scotland and the UK. We compare each park based on location, price, facilities and of course, overall value. This includes a selection of top rated caravan parks throughout Scotland, some with locally accessible game fishing in addition to many other outdoor pursuits.
For a selection of popular caravan sites throughout Scotland, see:
https://holidayparkace.co.uk/best-caravan-parks-scotland/
Prices and availability can be checked on the page linked above. Or enquire by email:
Email: holidayparkace@gmail.com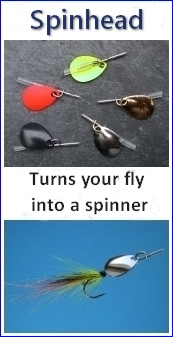 Resources